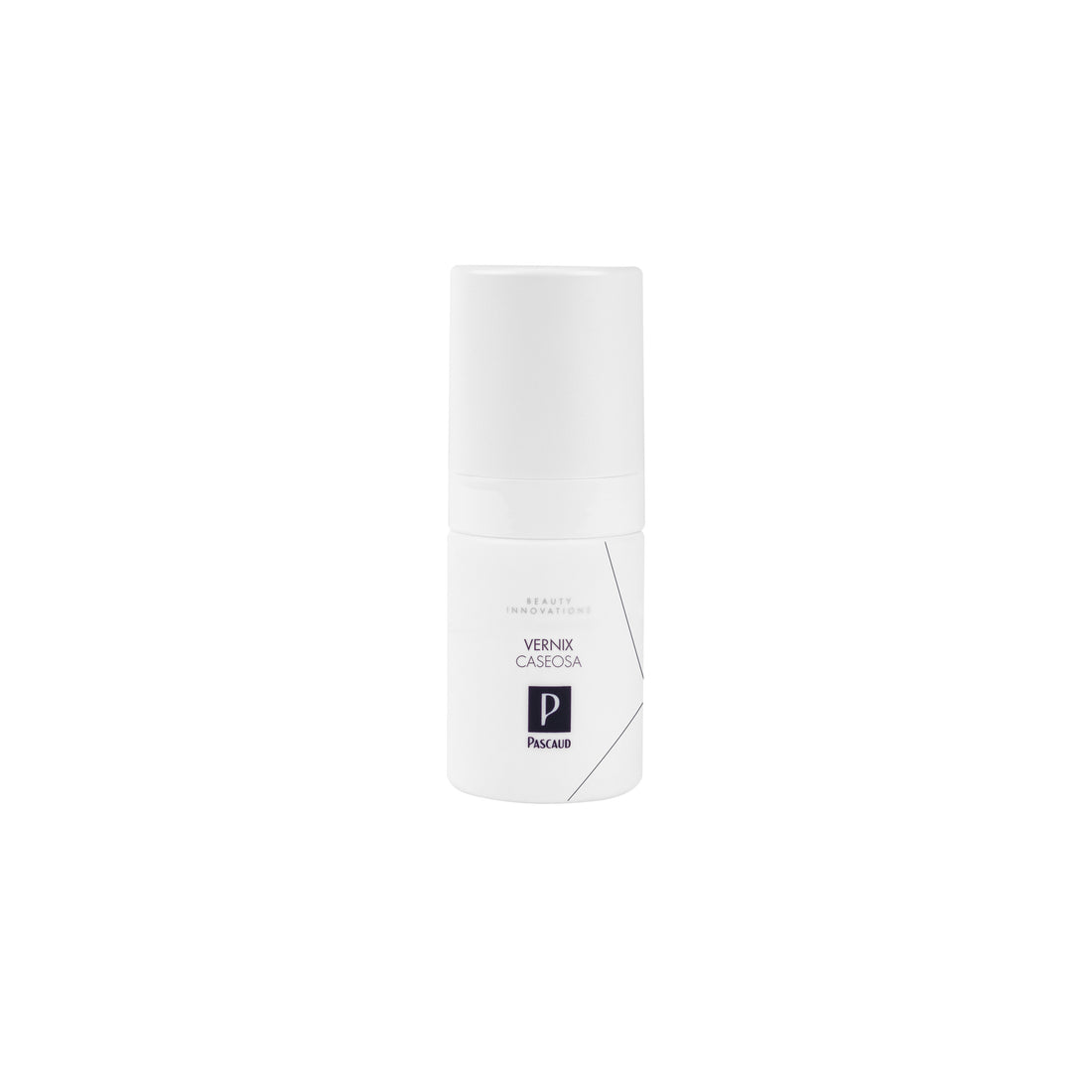 Vernix Caseosa (travelsize)
TEMPORARY SALE: Free Vernix Caseosa travelsize worth €27.00 on orders from €100. Add this product to your basket. The discount will be deducted at checkout.
Soothing cream with skin's own fatty acids

Has an extremely high nourishing content without feeling greasy. This cream has the same composition as the Vernix Caseosa ; the wax layer that babies have on their skin at birth. It is immediately absorbed, strengthens the skin barrier and is ideal for skin that is out of balance.
SKIN TYPE
the skin that is out of balance
CONTENT
50ml
RESULT
-Highly emollient
-Composition like the wax layer that newborns have on their skin
-Strengthens the skin barrier
INGREDIENTS
Olus Oil: A vegetable alternative to the well-known petrolatum (vaseline), which does not seal the skin, as petrolatum derivatives do after prolonged use.
-Galactoarabinan: Polysaccharides occur naturally on the skin and have powerful moisture-binding properties, as well as antioxidant-boosting properties. In a cosmetic formula, the substance also has the property of enhancing the effect of the other substances. This is beneficial for the rapid absorption of the fatty acids in a cream.
-Ceramide-3: a skin-specific substance that is part of the skin barrier and is an important buffer against moisture loss from the deeper layers of the skin.
-Squalane: Squalane's twin brother is squalene and it is found in significant amounts in human skin sebum - and even more so in the unborn child in the vernix caseosa. The oil is rich in antioxidants.
-Other emollients include cera alba (beeswax) and butyrospermum parkii (shea butter).
USAGE
Apply to cleansed skin in the morning and evening.