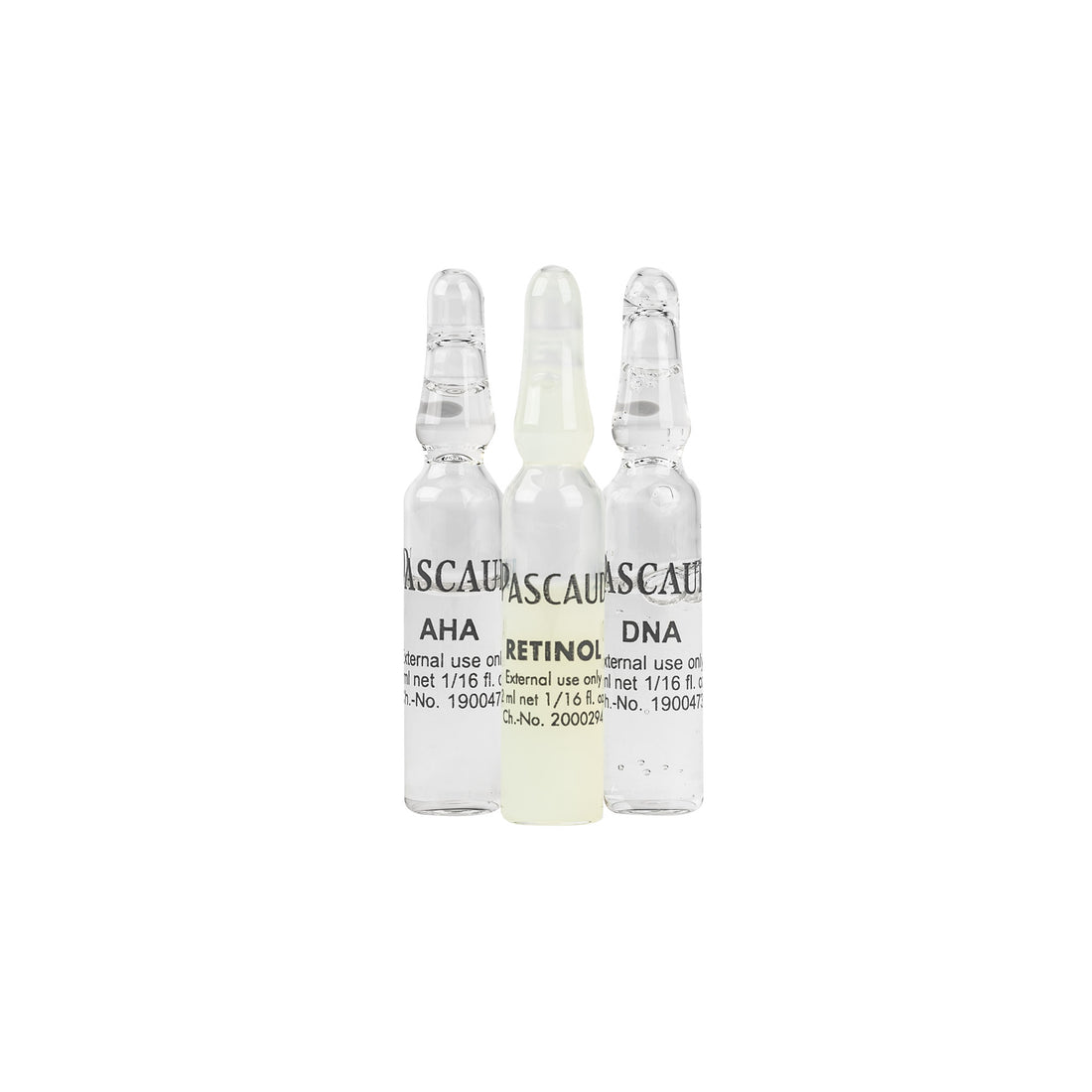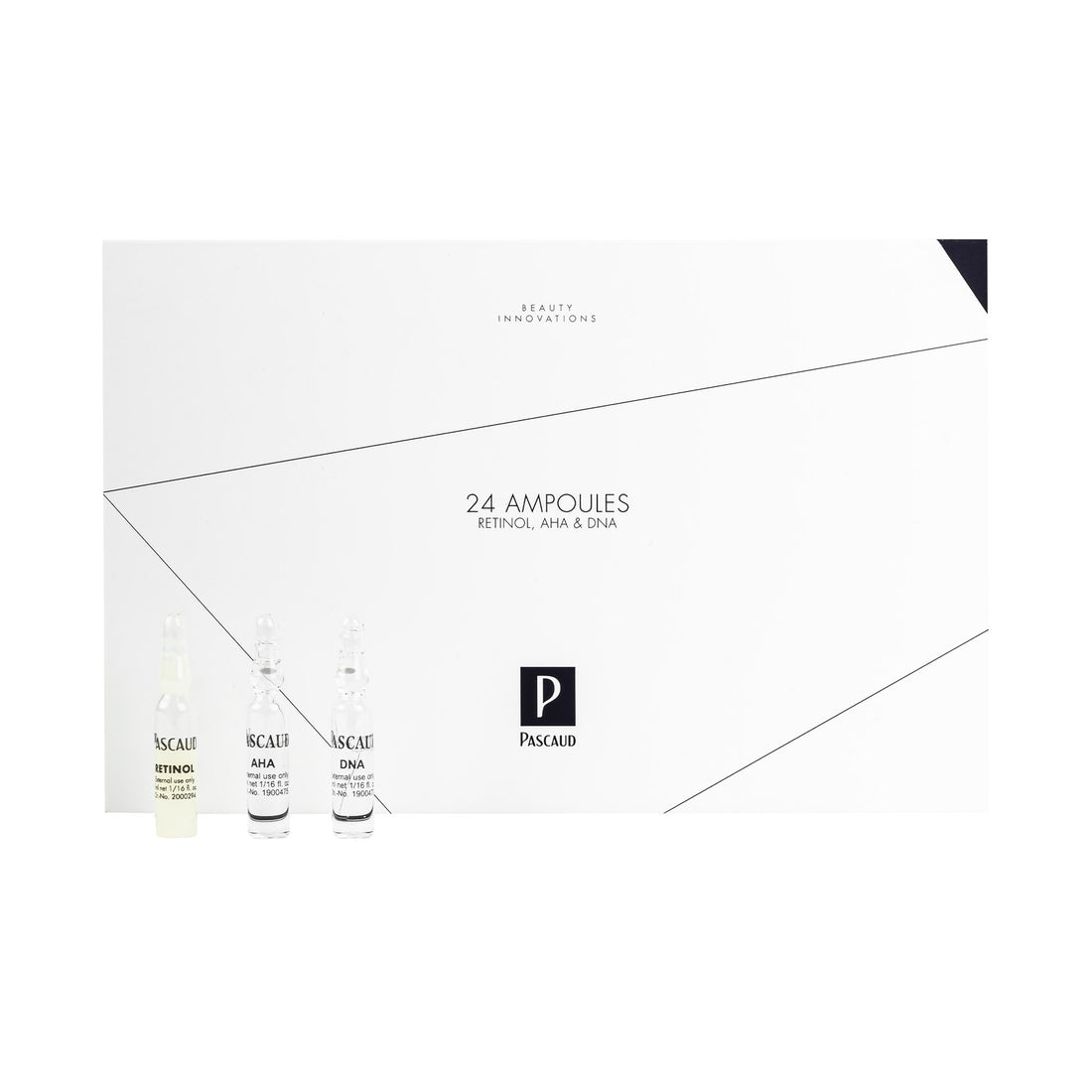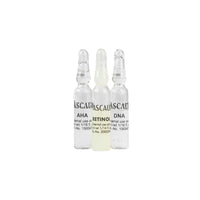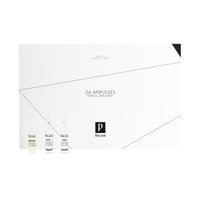 24 Ampoules (Retinol/AHA/DNA)
24 nights skin rejuvenation program
SKIN TYPE
All skin types
CONTENT
24 x 2ml
RESULT
-Intensive 3-phase course of 24 ampoules
-Phase 1: Retinol Ampoules stimulate the production of new cells
-Phase 2: AHA (fruit acid) Ampoules remove the dead skin cells
-Phase 3: DNA Ampoules nourish the skin
INGREDIENTS
-Retinol ampoule: stimulates cell division. Peeling from the inside out.
Retinol (Vitamin A), Retinyl Palmitate (Vitamin A), Panthenol.
-AHA ampoule (8% Alpha Hydroxi Acids): also called fruit acids. Exfoliates: Removes dead skin cells. Peeling from the outside in
Glycolic acid (sugar cane), Citric acid and hyaluronic acid)
-DNA ampoule: constructive, building materials and nutrients for repair effect.
Oligopeptides. Glycerin (humectant), DNA, Ostrea shell (oyster shell extract), Maris Limus (Sea silt extract).
USAGE
For 24 nights instead of night cream. Tap the contents into the palm of your hand and distribute over the cleansed face and neck. Use up the entire ampoule in one go. Follow the order in the box from left to right. In case of very sensitive skin or impure skin, the order can be personalized as follows:
Sensitive skin: 3 days Retinol - 1 day AHA - 1 day DNA - 3 days Retinol - 2 days AHA - 2 days DNA - 3 days Retinol - 1 day AHA - 1 day DNA - 3 days Retinol - 2 days AHA - 2 days DNA
Impure skin: 2 days AHA - 4 days Retinol - 1 day AHA - 1 day DNA - 1 day Retinol -1 day DNA - 1 day Retinol -1 day DNA - 2 days AHA - 4 days Retinol - 1 day AHA - 1 day DNA - 1 day Retinol - 1 day AHA - 1 day DNA - 1 day Retinol