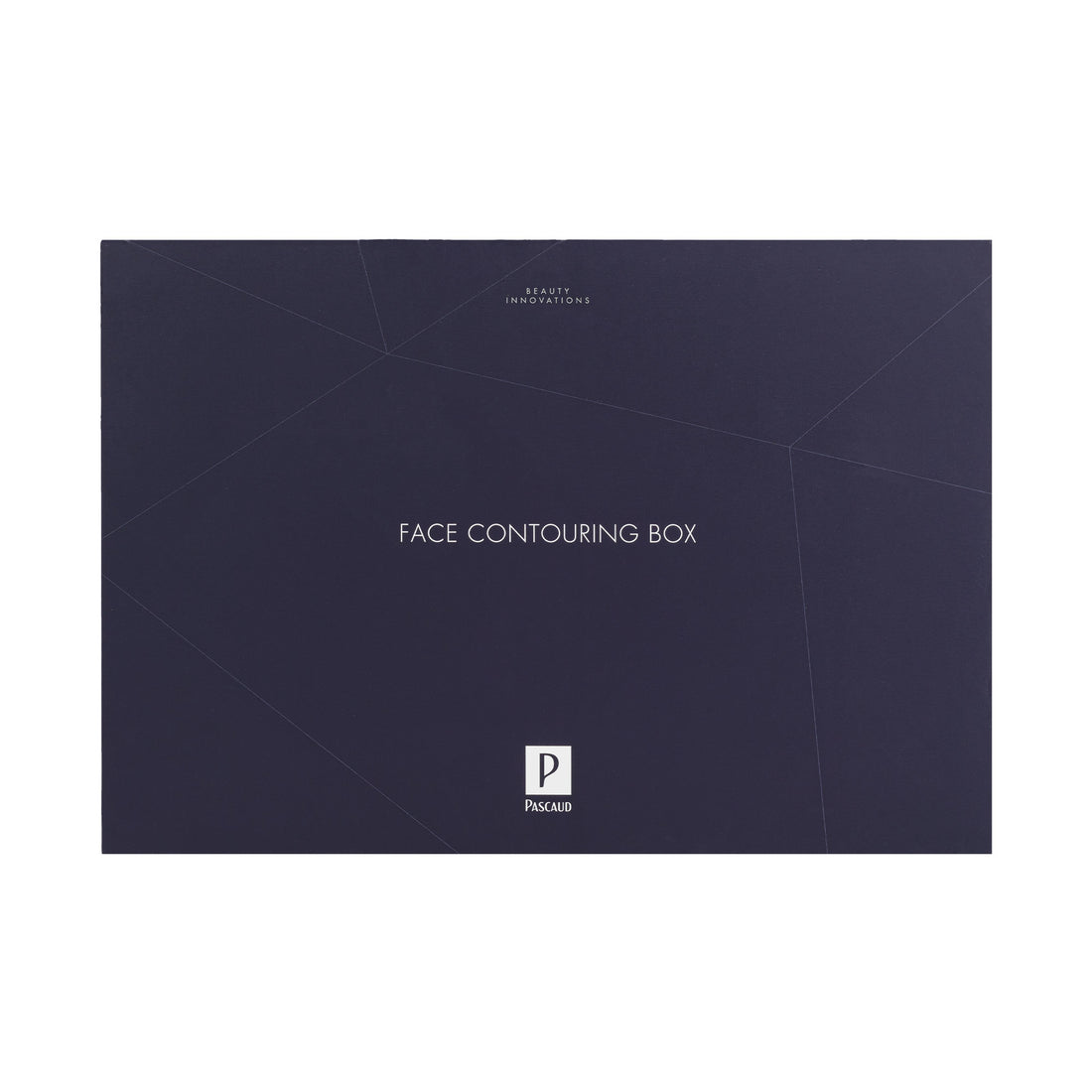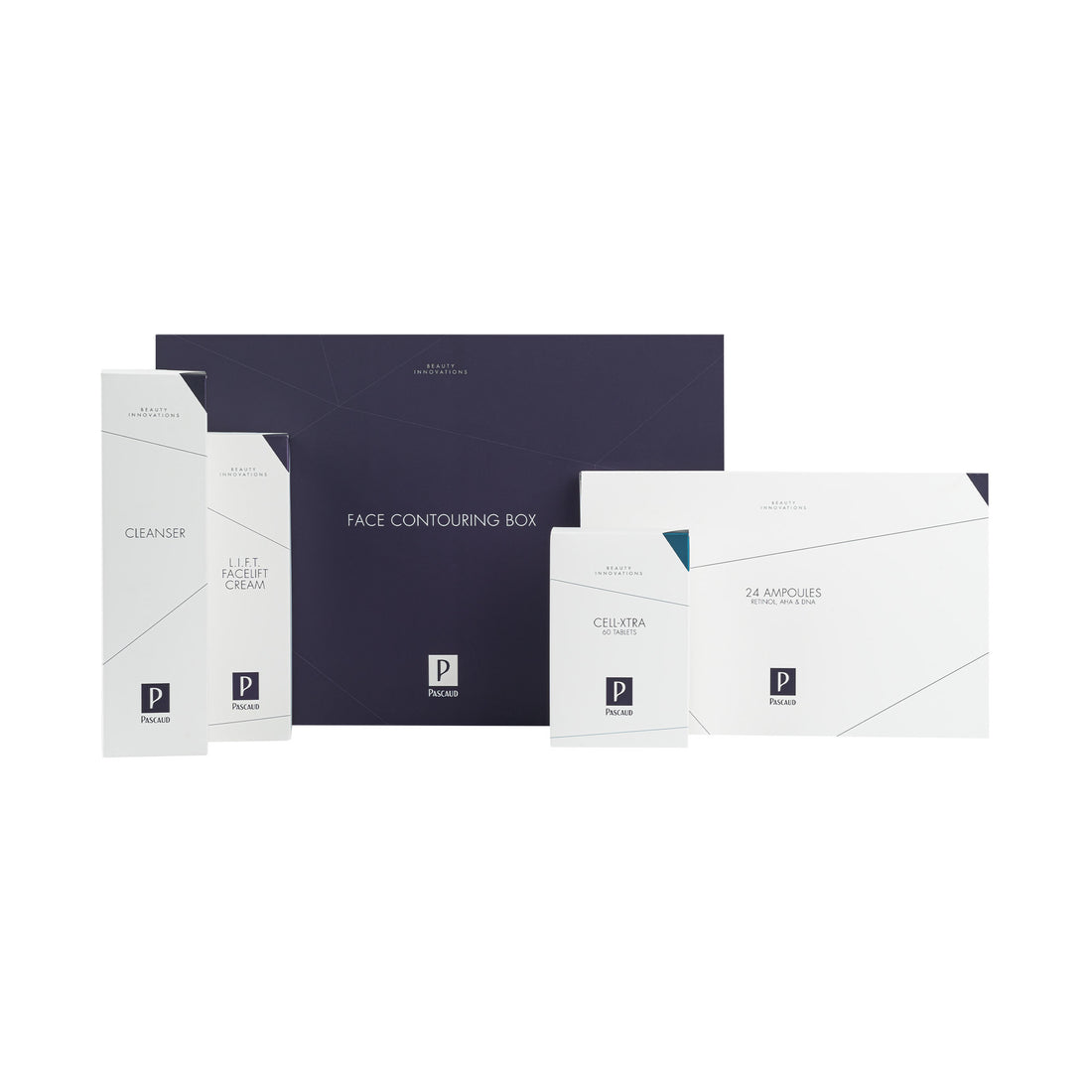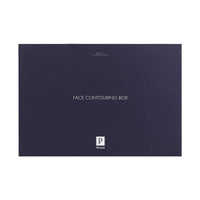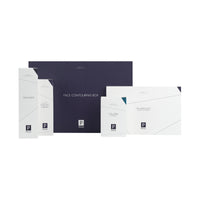 This Face Contouring Box service to support your Face Contouring treatment.

When you follow the regimen you will quickly notice the positive effect!
CONTENT
- Cleanser
- LIFT cream
- 24 ampoules cure
- Cell Xtra
USAGE
Morning routine: Cleanser, LIFT Faceliftcream, 1 tablet Cell-Xtra
Evening routine: Cleanser, 1 ampoule, 1 tablet Cell-Xtra
Cleanser: massage in and then wash off with water or remove with cotton wool, tissues or a washcloth.
LIFT facelift cream: massage into cleansed skin.
24 Ampoules: these are different types of ampoules, follow the order of the box. Start at the top left, 1 ampoule every evening, if the top row is empty, continue at the bottom left. Open ampoule: place thumb on the white dot and break away from you. Shake entire contents in hand, distribute over face and neck and massage in.
Cell Xtra: swallow the tablet with a glass of water.