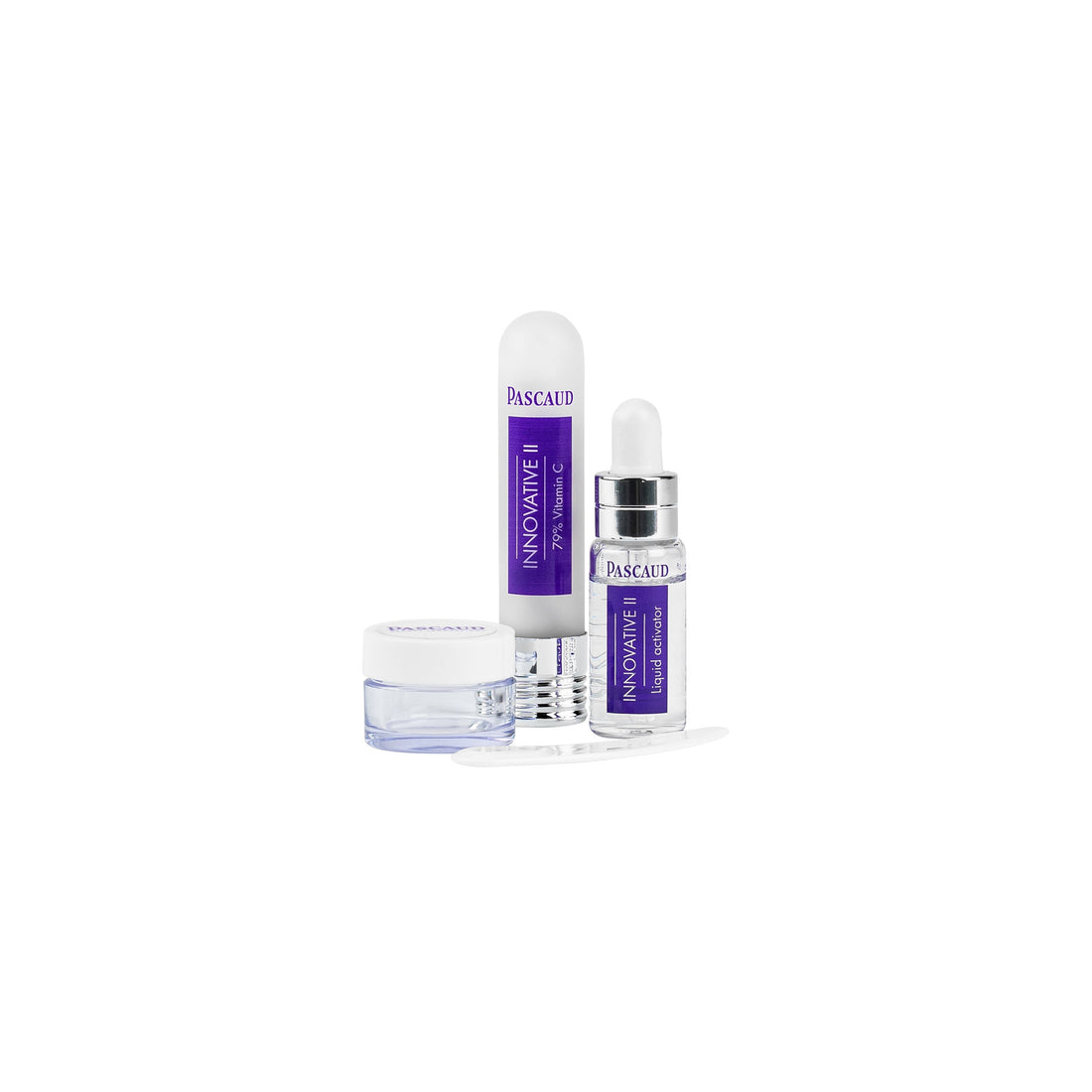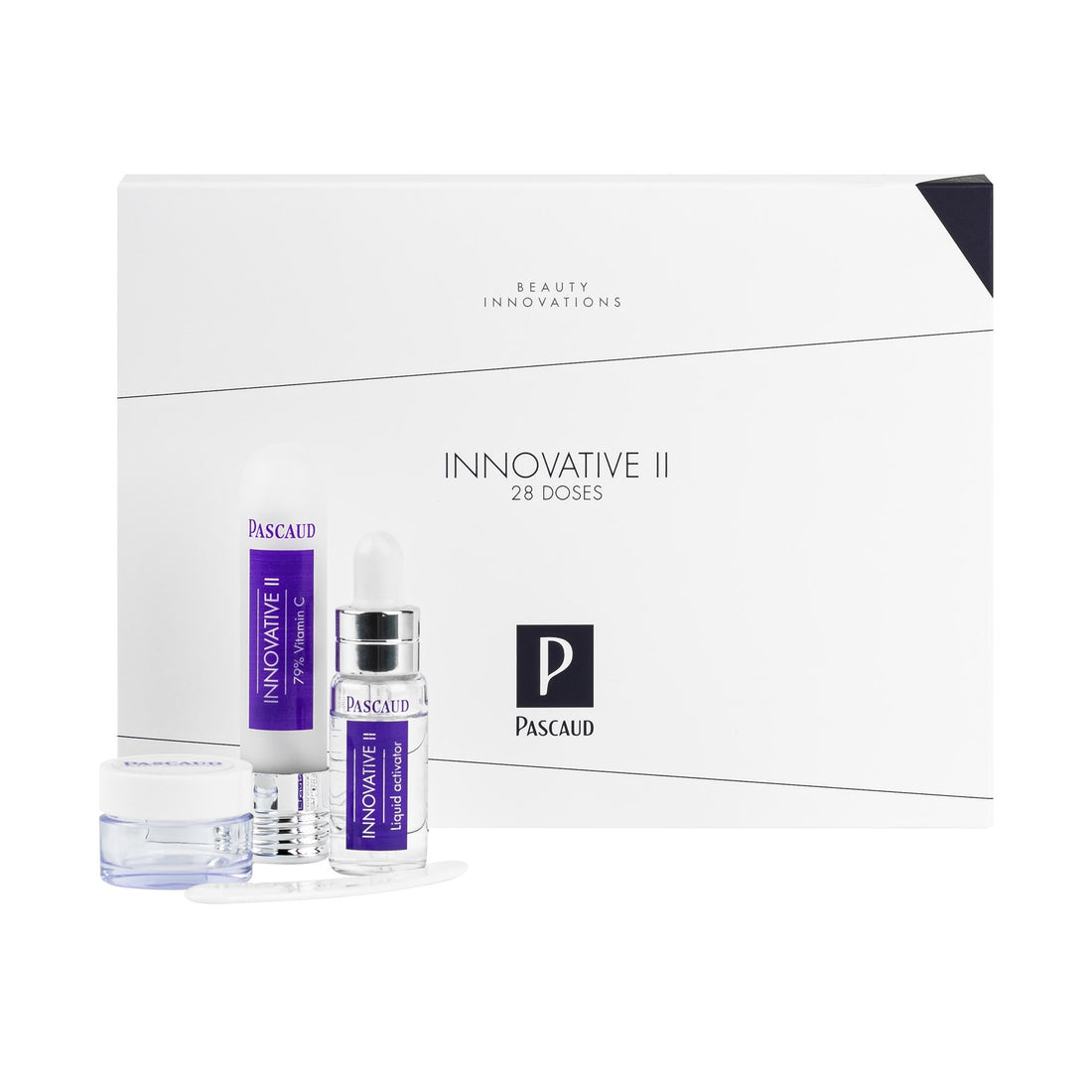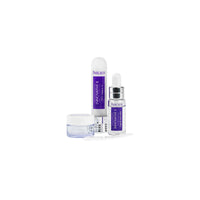 Innovative II ( 28 doses month cure)
Did you know that 4 top dermatologists recommend Pascaud's Innovative II serum as the 1st step for anti-aging?
Highly concentrated skin rejuvenating serum! 3x more antioxidant power than its competitors! The Innovative II is a very special product with an extremely high effective vitamin C content, namely 79 percent (!) and has a scientifically proven effect.

SKIN TYPE
All skin types
CONTENT
28 pieces
RESULT
-Stimulates collagen production
-Stimulates cell metabolism
-Equalizes the complexion (anti-pigmentation spots)
-Neutralizes free radicals
-Moisturizes and softens
INGREDIENTS
Vitamin C (79%):
-L-Ascorbic Acid 79%: most active form of biological vitamin C.
-Polyquarternium-10: Cellulose based polymer, increases efficacy.
-Simmondsia Chinensis (Jojoba seed) oil: has a soothing effect.

Liquid Activator:
-Glycerin, 1,5-Pentanenidol, Sodium lactate: promotes gradual and intensive penetration of the complex.
-Lacobacillus ferment: has a moisturizing effect
USAGE
The freshly activated serum should preferably be massaged into clean skin in the evening. Follow with a cream.