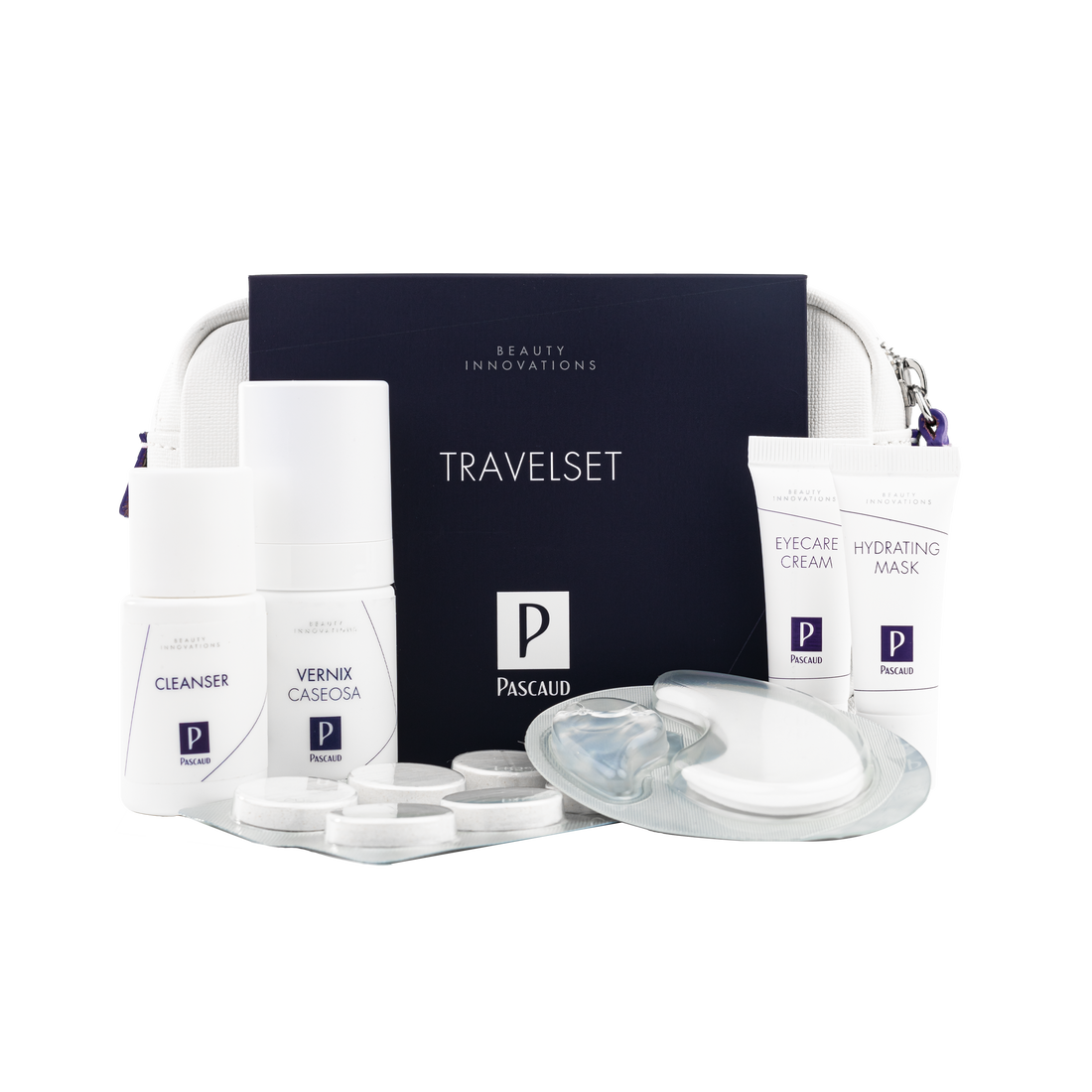 Compact set, ideal for travel!
To take with you everywhere, packed in a beautiful Pascaud bag! Contains the following products:
CONTENT
1 x Cleanser, 75 ml
1 x Vernix Caseosa, 15 ml
1 x Marmatrix Eyemask (+ activator)
1 x blister C & C lozenges (6 pcs)
1 x Hydrating Mask sample
1 x EyeCare Cream sample
This Travel Set is of course also very nice to give or receive as a gift!