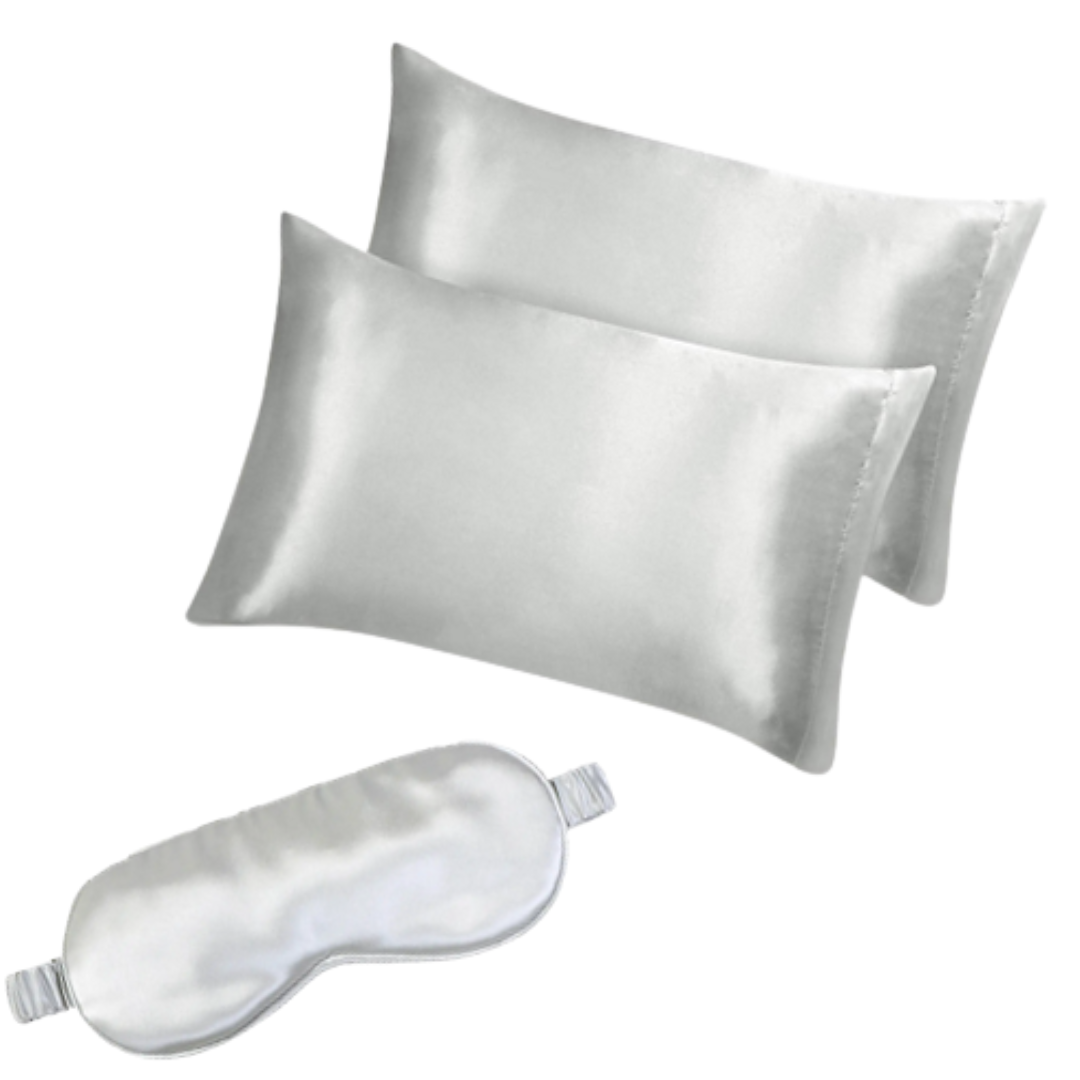 Set of one pillowcase and one eye mask to contribute to a good night's sleep and beautiful, healthy skin.
As the temperature drops, melatonin production begins to increase. Provide a cool bedroom (16-18 degrees C°) and possibly take a warm bath around 8 p.m. - this opens blood vessels and allows your body to lower its core temperature. It is important not to eat after your evening meal, because food intake leads to an increase in insulin.
MATERIAL
100% Silk Satin
Pillowcase size 60x 70 cm
Colour White
RESULT
- Cooling effect
- Radiant skin without creases
- Shiny hair
- Does not dry out the skin at night and gives less friction than cotton
- Blocks the light
USAGE
Use in combination with the Pascaud Circadian product line for optimal results.